By connecting to the real world of students' lives, authentic learning enables students to become lifelong learners who contribute to society and the wider world as active and discerning citizens. Authentic learning is central to our work as Catholic educators because it promotes the continual growth and wellbeing of the whole person — spiritually, intellectually, emotionally, socially and physically.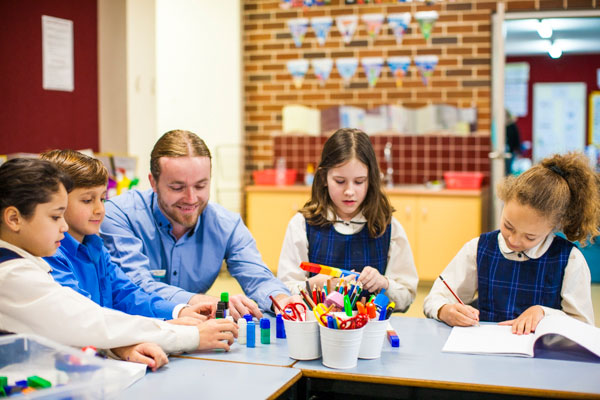 Our school pedagogy is driven by our vision of a thriving St Anne's Catholic Primary School community, to be reflective of, and responsive to, the needs and aspirations of every unique student in our care, and of the community of families we serve. 
Summarised in the school call to 'Embrace, Collaborate, Connect and Achieve', our shared pedagogy is evident in our provision of varied and engaging learning experiences, planned to meet the assessed needs of our students (including our most capable) within our safe, flexible and technologically-resourced learning spaces.